Hand & Machine Stretch & Shrink Film
[Hand & Machine Stretch & Shrink]
Heavy Duty PVC Film
Very Popular - widely used.
Smooth, easy release - comes off the roll smoothly.
Wrap loads fast with little effort.
High clarity for barcode reading or load identification.
Comes in 60 to 100 Gauge
Many widths to choose from.
Call your
Tucson Container Sales Representative
for a quote to your specifications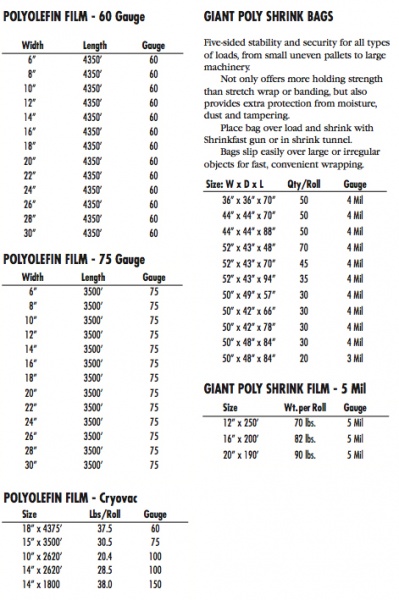 *Please select the quantity for each item you wish to order and click the 'Add Products' button below.