Employment Opportunities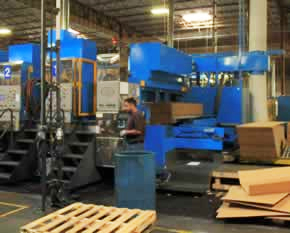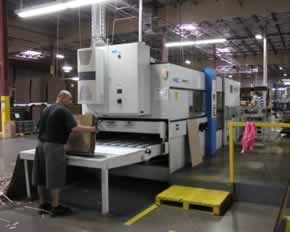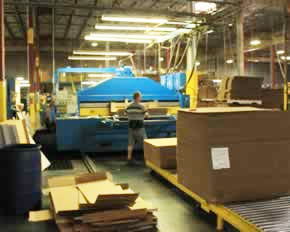 We do not offer jobs, we offer careers.
The success our employees achieve reflects the success of our entire packaging Company.
We try to select the best person for each job and then encourage an atmosphere of opportunity – through continuing training and education – to upgrade their skills and capabilities. We encourage all of our people to continually look for better, more efficient ways to do their work.
Our motto: "There is a better way—find it!"
The
Tucson Container Corp.
family consists of valued customers, employees, and suppliers.
At
West Texas Container
(WTC),
Tucson Container Corp.
(TCC),
Arizona Corrugated Container
(ACC) and we expect three fundamental success qualities in our employees:
skills, knowledge
,
and most important,
a positive attitude
.
Experienced people are the most important asset of the
CalBox Group
family. Their knowledge and ingenuity will be recognized and allowed to grow in a creative and challenging environment.
We expect competent performance at all levels. We strive to be special, to be innovative, and to create an exciting place to work. Setting daily goals for our employees insures progress and implementation of our philosophy. We work as a team.
We are proud of our employees, their trust, ethics and their loyalty toward their Company and each other.
Job Openings
We are always accepting applications for people with corrugated experience.
In the event that there is a vacancy in staffing at one of our locations, we are always eager to receive
resumes from talented people who are interested in joining our elite team.
Application hours are from 8:00 am - 5:00 pm.
To call: (520) 746-3171
In absolute confidence, email your resume, ask questions or request an application:
Email Human Resources
You may also fax your resume
Attn:
HR
Fax : (562) 921-3666 or Call (520) 746-3171