Our Manufacturing Advantages
No job is too big or too small.
From custom corrugated displays,
custom corrugated boxes, shipping boxes,
and corrugated box products,
our business philosophy is to meet
and exceedour customers' needs.

"We have the quality tools – with Just-In-Time Delivery – and we are using the latest technology to add value and drive down cost for our customers." - Nick Widera, Quality Assurance Mgr. and G.M.

Our dedication to excellence has allowed us to attain a leadership position in the manufacture and supply of industrial packaging. Our traditions and value propositions collectively define the very essence of our brand. As one of the largest independent box makers in the Southwest, we believe in our responsibilities to each and every customer.

Our motto? On Time with Quality – No Excuses.

Combined competitive advantages of our three entrepreneurial West Texas/Arizona converting companies:
New multi-color flexo-folder-gluers with die cut sections and vacuum transfer. We will not crush flutes of RSC and FOL boxes. This results in a higher ECT rating, creating a stronger box.
Our print registration is plus or minus one thirty-second of an inch.
Laminator to laminate litho sheets to corrugated board at high speeds.
We have the latest computerized gluing system on some of our new flexo-folder-gluers with high-speed cameras that inspect each box for perfect quality control. (Quality Certification)
Specialty gluers for trays, auto lock bottoms, snap locks and more.
All of our machinery is fast set-up (10 minute average set-up). That can reduce warehouse inventory of finished boxes due to the ability to run and deliver on a true JIT basis.
Each production machine has the back-up of another machine to insure JIT delivery.
AIB Certified (for food)
ISO 9001-2012 for quality/safety certification.
We sell all packaging suppliers direct and through brokers.
We produce our own corrugated sheets on a NEW state-of-the-art corrugator in Phoenix.
Jumbo flexo press for big boxes or two piece boxes.
Large 3-color flexo-folder-gluers with inline die cutting.
Flat die cutters using stripping jigs or vibrations.
2-color mini flexo for small boxes.
We have 300,000 sq. ft. of warehousing in Arizona plus 4 warehouses in Mexico.
A trucking fleet with a dozen drivers.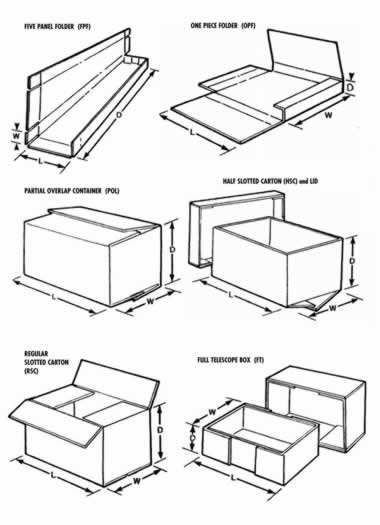 Quality, for us, is total conformance from material and service to blueprint and specs.
Quality, fast and dependable service is a way of life for us.
It is the number one consideration in everything we do.

As Entrepreneurs – we get it done !
As an entrepreneurial solution provider, we anticipate and react to changing niche market conditions.

We continue to be recognized for quick decision-making. We offer over 30 years of experience, a fast response network of facilities near the US-Mexican border, and most important, an outstanding record for providing custom box-making solutions, for you, our customers.
For us, the key is to keep improving. Develop new directions.
Adapt, for there is no permanent solution.
WE ARE PART OF THE SOLUTION