Custom POP Display Designs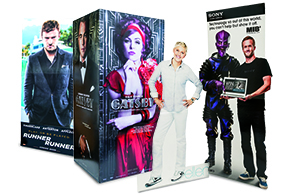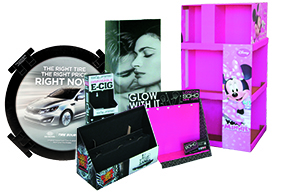 These silent salesmen can perform as
Shipping Boxes and Protector and then be easily
set up as Point of Purchase Displays.
Market with confidence by showcasing litho laminated displays with striking graphics in attractive colors.

Our eye catching custom Point of Purchase Displays (POP) are a viable option for clever, effective designs to stand out and engage a passing targeted buyer. Custom designed and manufactured by us to transmit the sales appeal of your product to grab a buyer's attention.

While your advertising is effective at driving traffic, two thirds of purchasing connections are made within a few seconds in a store. Micro-target buyers with a custom packaging solution using our corrugated products, packaging, and retail displays. Not only the primary touch point for brand engagement, the packaging boxes themselves are also the compelling interaction that confirms a purchasing decision.

Call our Sales Representative. We will create, design and produce a box or display to fit your special requirements.

Why design and use our Flexo or Litho Laminated Displays?
When shopping, the common scene is an aisle in a mass merchandising retail outlet, where buyers see an array of multi-color process printed packaging and displays.

Corrugated flexo or litho printed displays are still the least expensive way to capture instinctual and reactive decisions in stores, theaters, etc.

Plus, litho-laminating does not require printing dies or press checks!